Rock Night
Am 10.04.2023 in Woods Bar Bruckmühl
---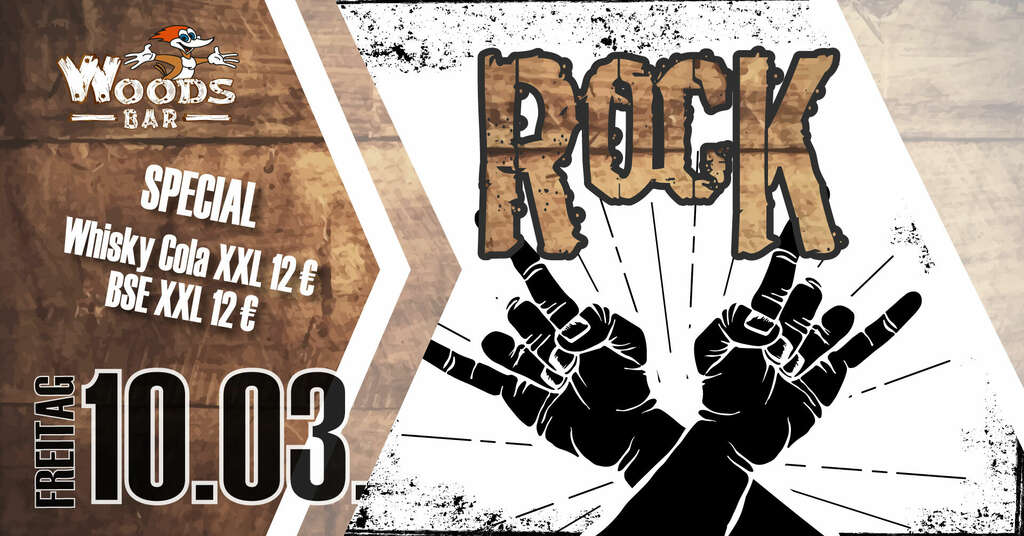 We´re gonna rock around the clock tonight!
Es ist so weit die lang ersehnte Rock Themed Party kommt ins Woods. Im "Summer of 69" Fieber starten wir Richtung "Highway to Hell".
Deswegen – "Welcome tot he Jungle" und vergesst nicht "the Show must go on"!
Denn im Woods erklingen heute die "Hells Bells" für euch!
"Don´t stop me now" denn wir sehen uns auf einen tollen rockigen Abend im Woods.
Die heutigen Spezials sind:
Wisky Cola XXL 12 Euro
BSE XXL 12 Euro
‼️ Checkliste ‼️
✅ 10:04.2023
✅ 🕗21:00 – 🕒04:00 Uhr
✅ 🥃 🥃
✅👌 beste Belegschaft👌
✅ Reservierungen per WhatsApp https://wa.me/4915170166680
📌 wie immer dürfen 20 unter 18-Jährige bis 24.00 Uhr mit uns feiern
---